Powerhouse Coach tm
Custom Motor Coaches Built The Way You Want Them
Luxury Motor Coach
This coach shows our day cab option giving 45 foot bumper to bumper
This is a large triple slide out floor plan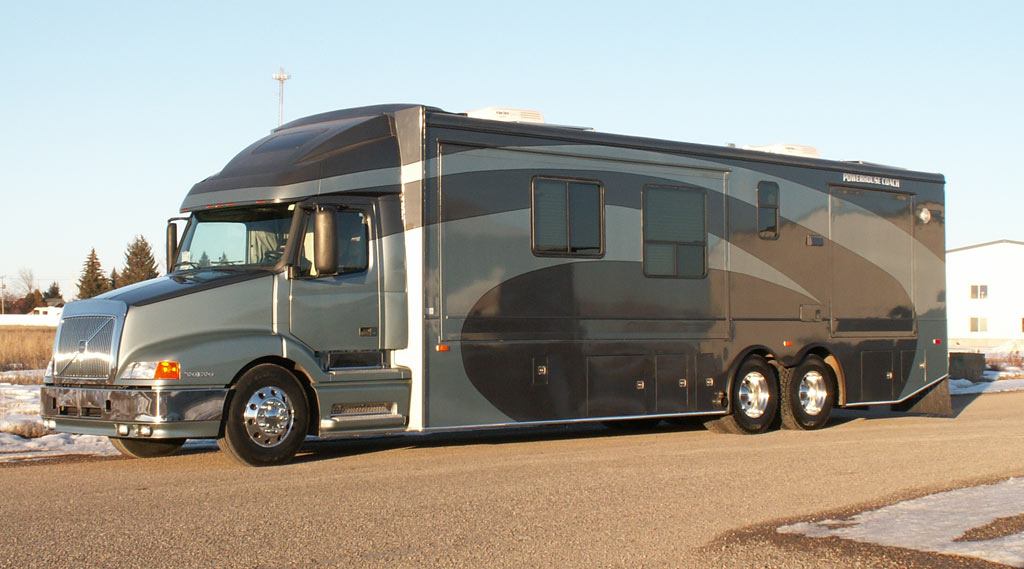 This new triple slide is HUGE with an UNMATCHED 378 square feet of top quality. Custom Motor Coach Luxury & Convenience at an UNBEATABLE PRICE.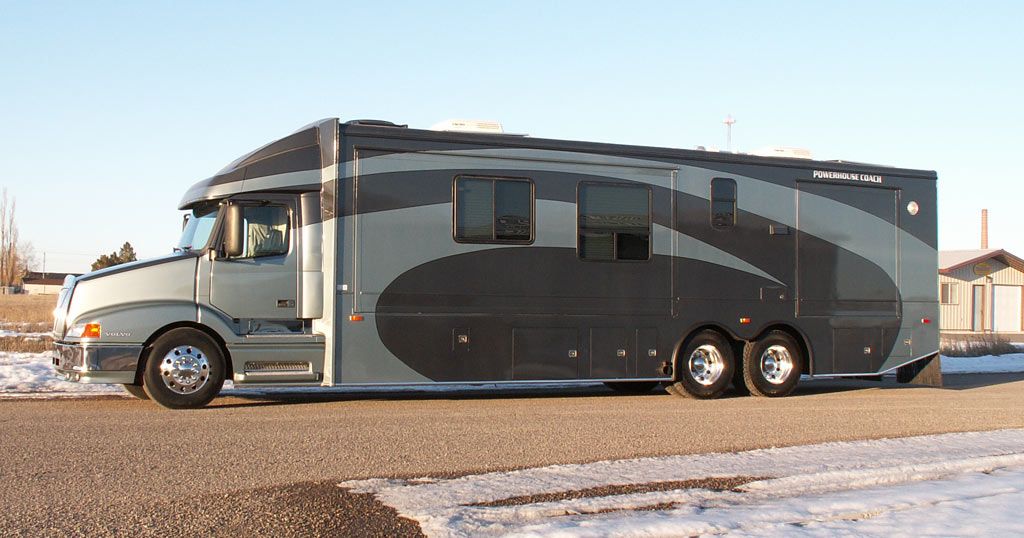 Custom Motor Home Upgraded to a full body paint and custom stripe package.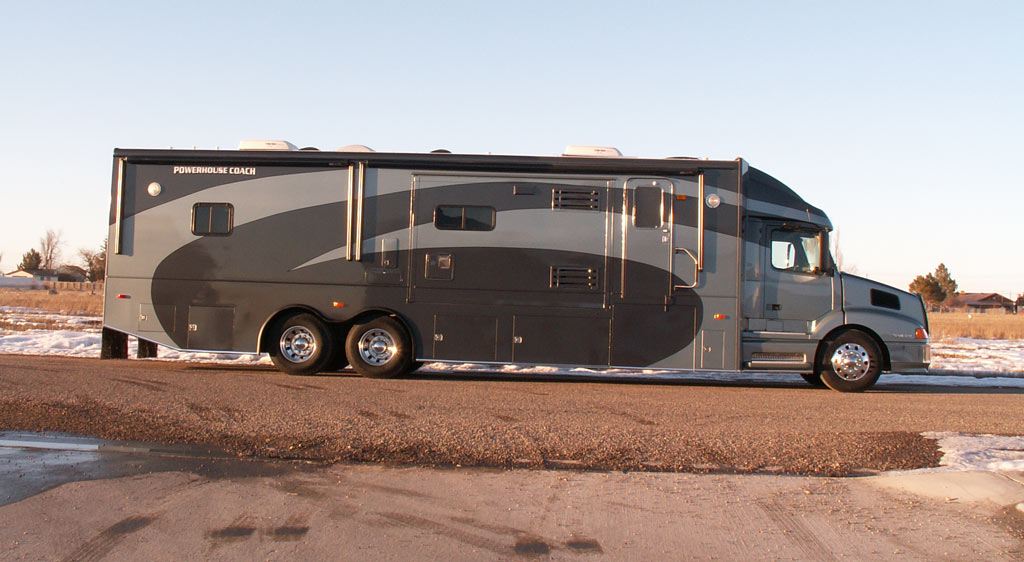 Customized Luxury Motor Coach Upgraded with a second power awning and Dura Bright Wheel package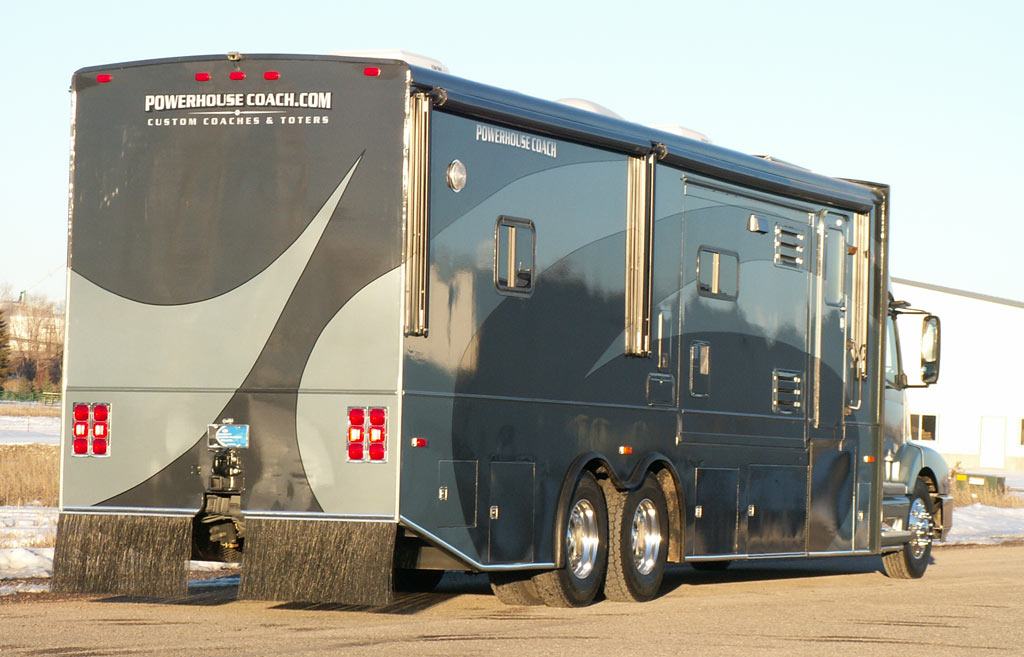 Luxury Coach with Lots of ground clearance & short wheelbase. VERY MANEUVERABLE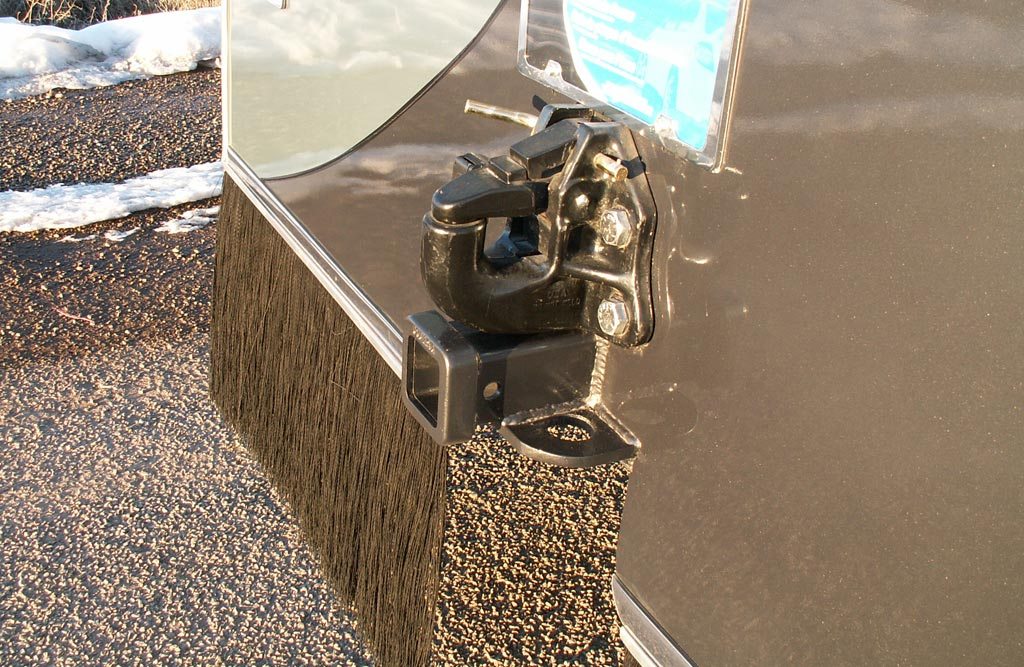 Luxury Motor Coach with 40,000 Pound Towing Capacity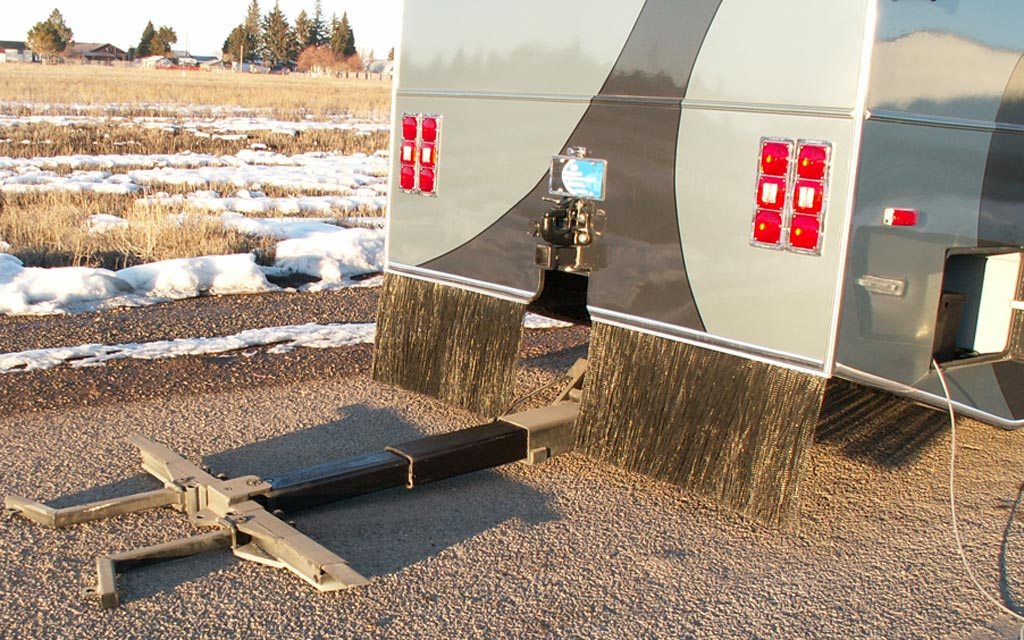 Powerhouse ultimate car tow system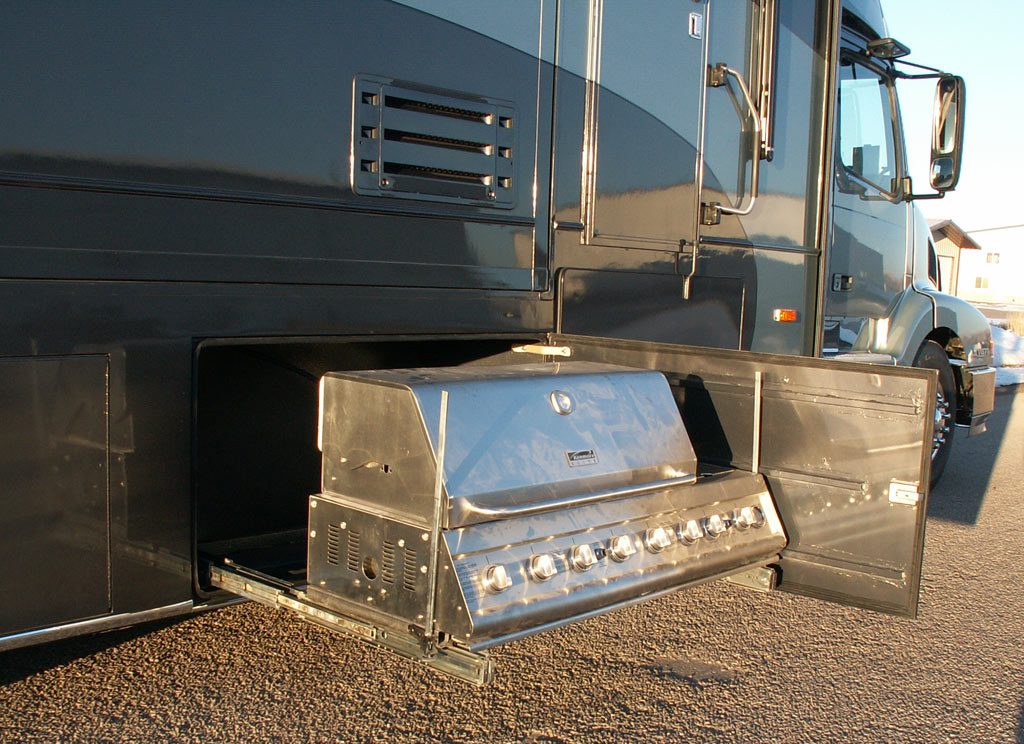 You just don't find these kind of custom features any where else fro any Custom Coach company.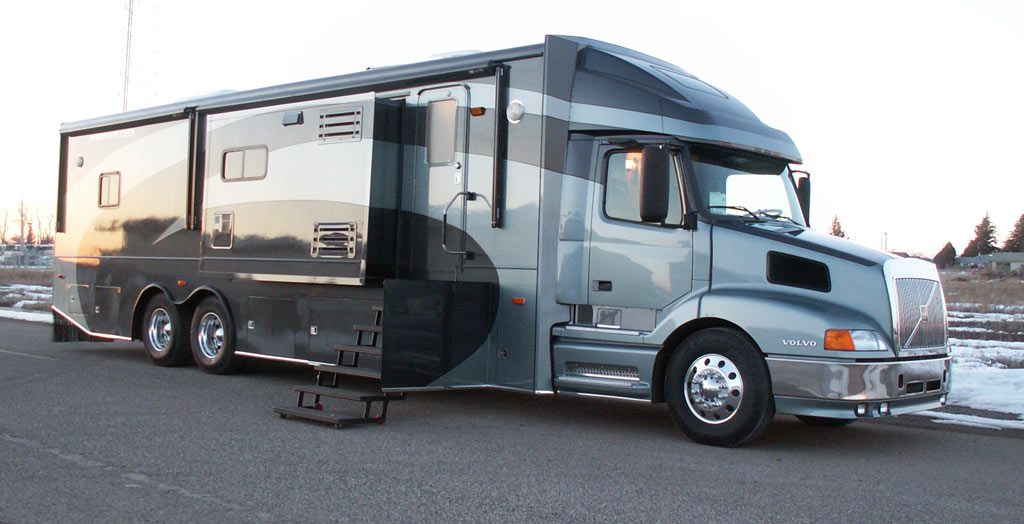 Our LARGE STURDY STEPS ( don't give up living space with steps)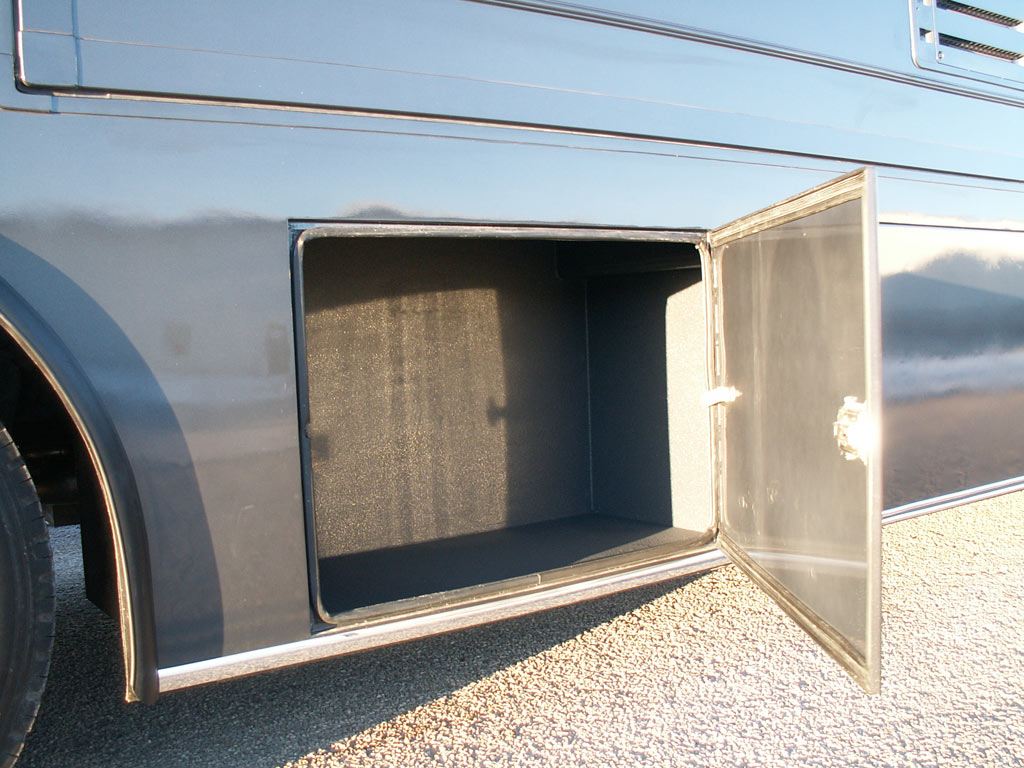 Large amounts of 1/8 steel storage compartments ( NO weight limits)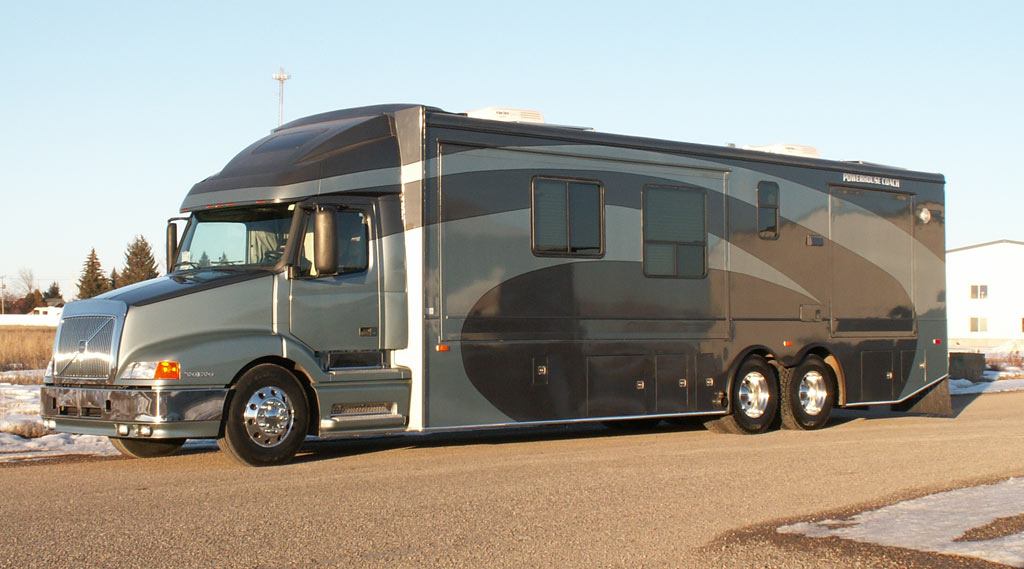 ( Unlike other truck conversions ) a Powerhouse Coach is very stream lined and aerodynamic we make truck chassis coaches that look the way they should ( not like a Snap On tool truck with a bed over the roof )
back to custom coaches
PowerHouse Coach has been building custom motor coaches since 1998.
Make sure to check out our custom motor coaches traveling demos.
Still not sure? Try Comparing custom motor coaches.
Powerhouse Coach
2901 East 14th North
Idaho Falls, ID 83401
Fax: (208) 525-8292
Doug@PowerhouseCoach.com
Contact Us